The Speaking Subject

Anna Leonowens Gallery
Jan 31- Feb 4, 2023
Brody Weaver

Works in exhibition:
> For the Record
> Prerequisite
> PrEP: A Future Archive
> Gaetan Gaetan Gaetan
> On Being Looked At
> On Looking Back
In this exhibition, Brody Weaver presents media artworks created over the past four years that document her sustained investigations into gender and sexuality as they intersect with contemporary and historical life. The title of the exhibition, "The Speaking Subject" is drawn from transfeminist theory that centres the voice of the medicalized trans subject. It signals the production of knowledge by the trans subject who has previously been the subject of knowl- edge produced about her. Through her interrogation of historical figures and case studies across sexology, "Canadian" nationalism, queer history, transgender healthcare, and the HIV/AIDS epidemic she highlight instances whereby knowledge production, co-option, and appropriation come to bare on the uneven distribution of life and death. Three video-based works made between 2019 and 2021 are shown with new(er) installations which detail the institutionalisation of community-based knowledge never intended for our consumption in the forms they now exist in.
Resituating Interruptions

Nocturne
October 2020
Produced with the
NSCAD Queer Collective
in collaboration with the
Nova Scotia LGBT Seniors Archive
with contributions from
Wesley Riley and Vie Jones
.
View the project website
here
.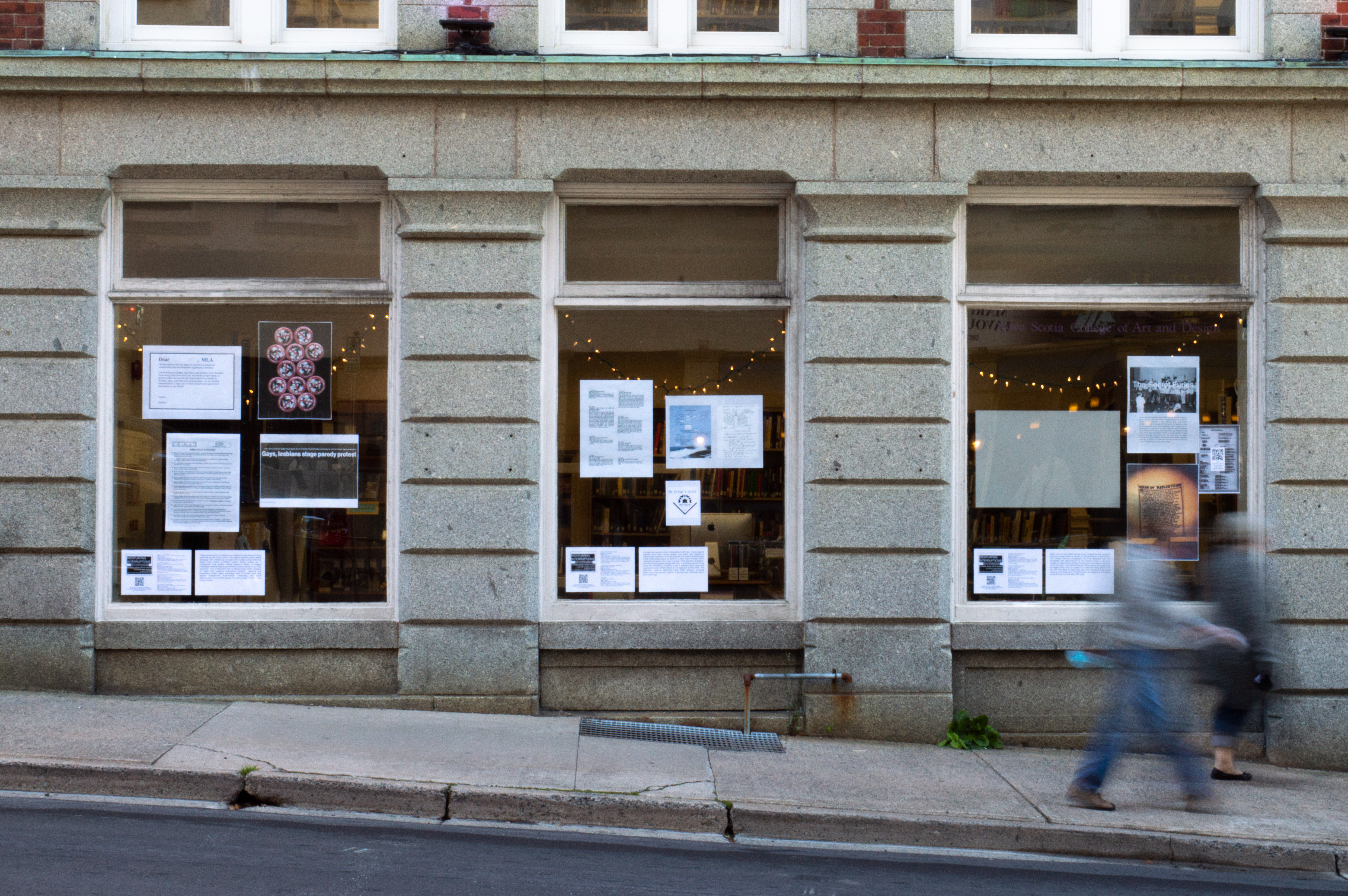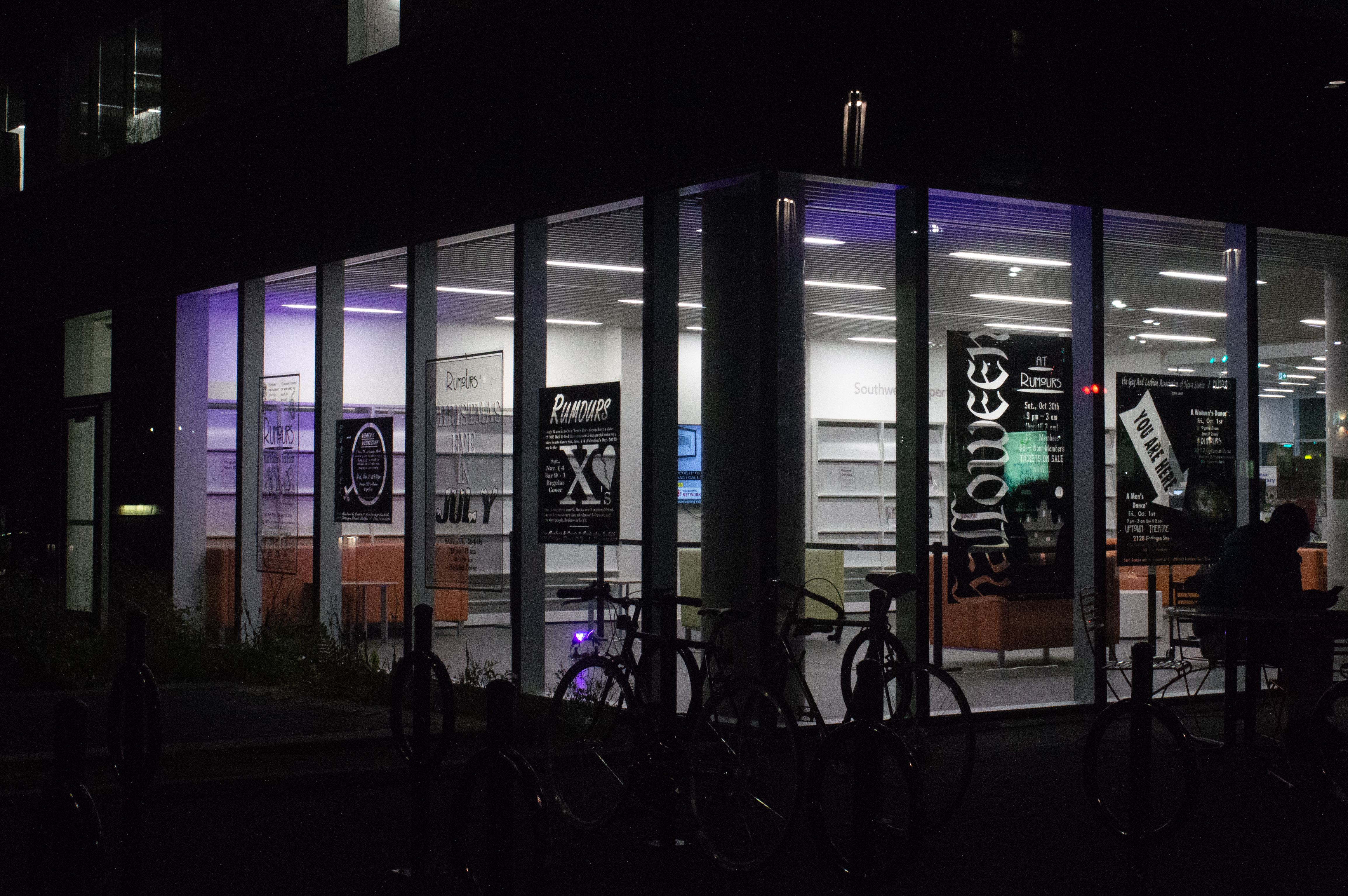 "2SLGBTQIA+ historical material is hard to find. Queer communities, for many reasons, do not always leave easily accessed paper trails. Erasure and censorship, both of information and physical space, is a felt problem. Often, queer history and knowledge circulate as whispers and word-of-mouth, between and among those who seek it out. The Nova Scotia LGBT Seniors Archive is the first institutional, dedicated queer archive east of Montreal. This project, made in consultation and partnership with the NS LGBT Archive's creators, seeks to mobilize and activate the contents of this collection on occasion of
its public launch on October 15th, 2020
."
– Project website
(re)tracing

Anna Leonowens Gallery
Oct 29 – Nov 2, 2019
Brit Moore-Shirley and Brody Weaver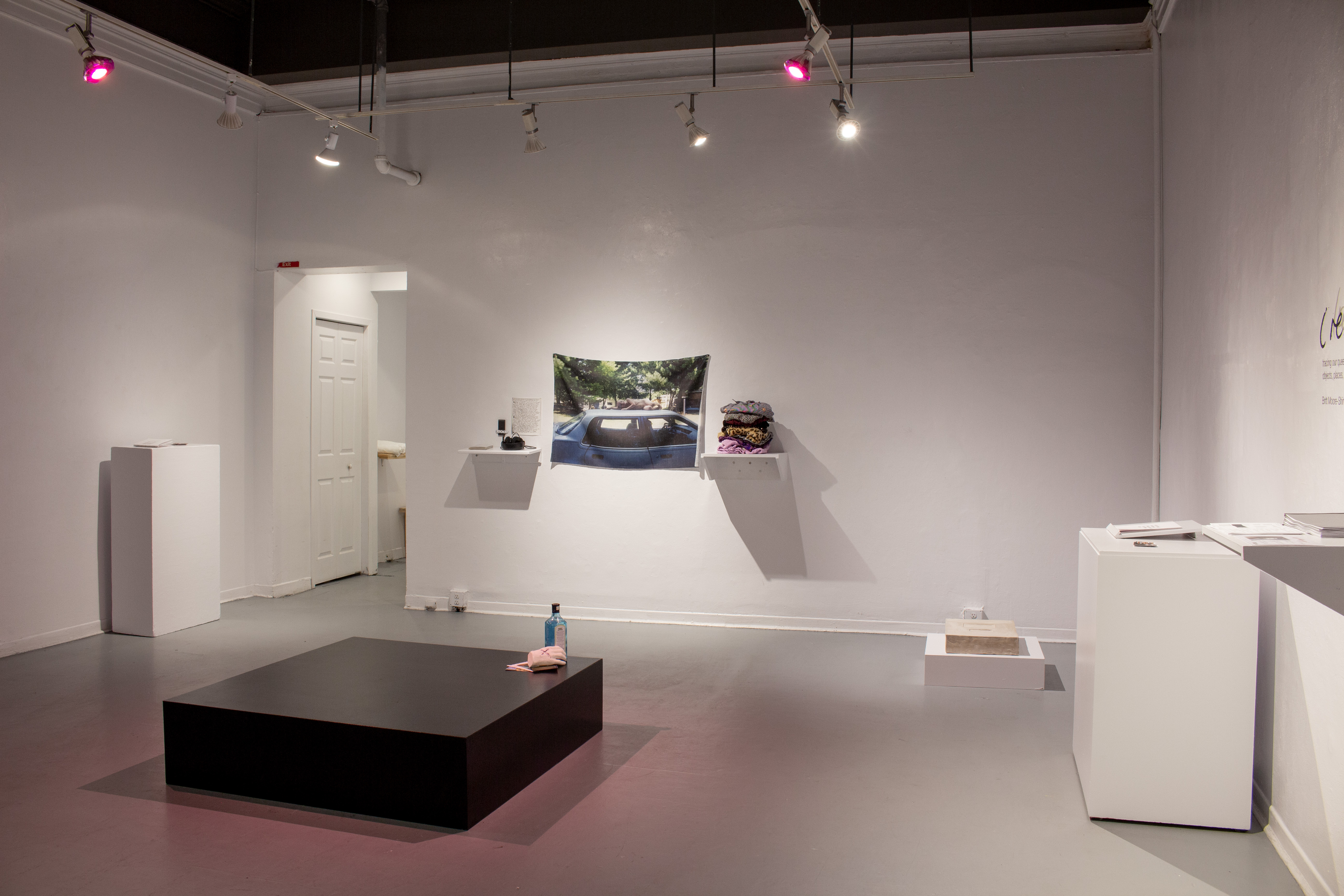 "So, here we are, tracing. We are tracing different things, but the same things. We are tracing things together, and separately. We are drawing contours, replicas, transcriptions, identities. A club. A sauna. A photograph of a family member, a photograph from a family member's home. A celebrities coming out letter. An obituary. An icon. We are drawn to the word tracing because it im- plies a contemporary subject coming to know, recreate, or citationally engage with a historical object, but an object is never just an object. Within this work and writing, we are tracing a queer subjectivity. We are tracing our queer subjectivities, within their overlaps, points of departure, influences, and affects. This work comes from subjects within the world, making art to speak about that world; there is little distance here."
– Exhibition catalouge
The Affective Pull

Satellite Project Space
July 24 – August 2, 2018

Alexis Nanibus, Angie Quick, Brody Weaver, Chryssa Tassopoulos, Ness Iron Beatrice Shilton, Lynn Park, Mateus Butterwick, Tess Davey, Monica Peef, Britt Moore-Shirley / Foxtrapped

Curated by Brody Weaver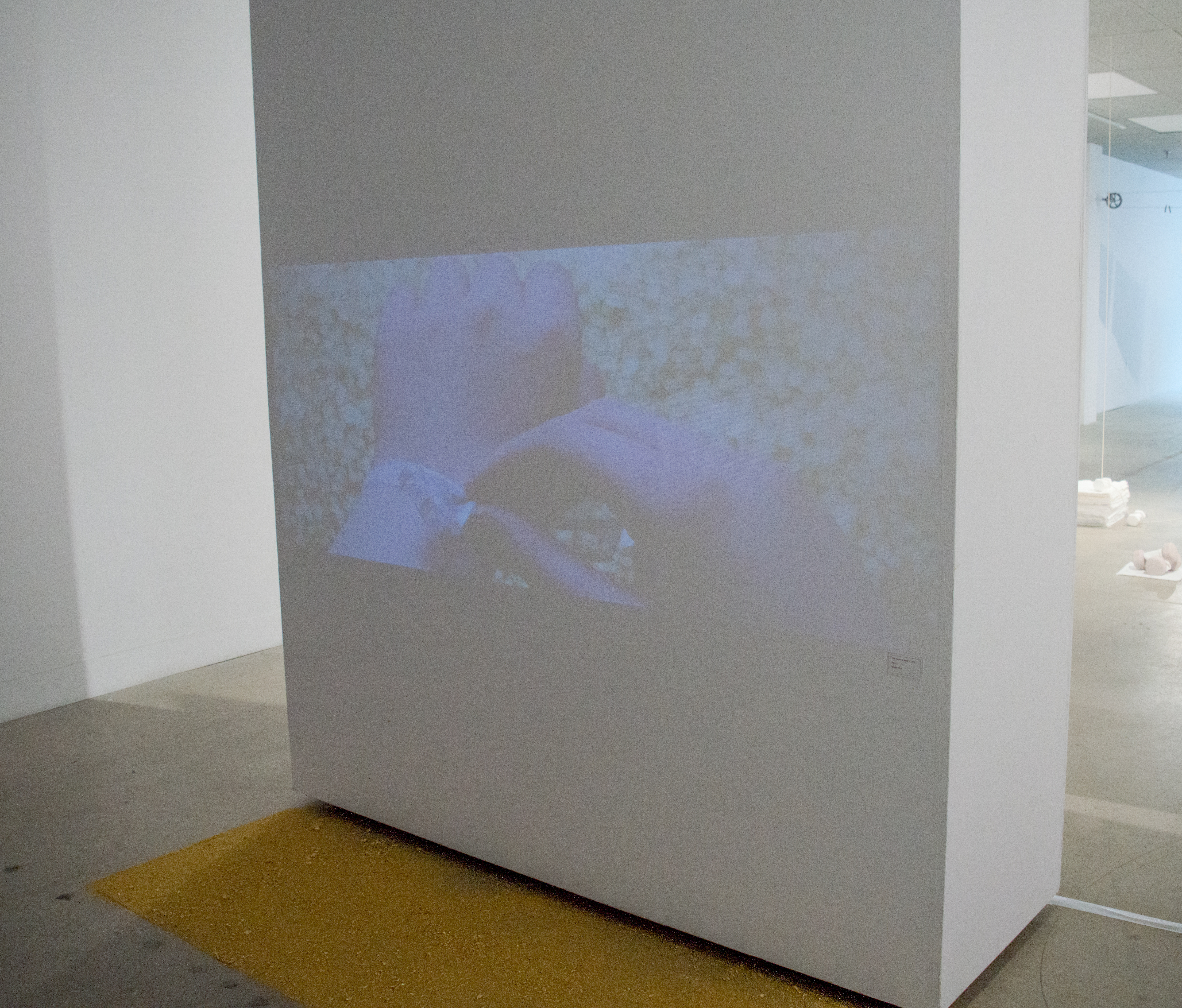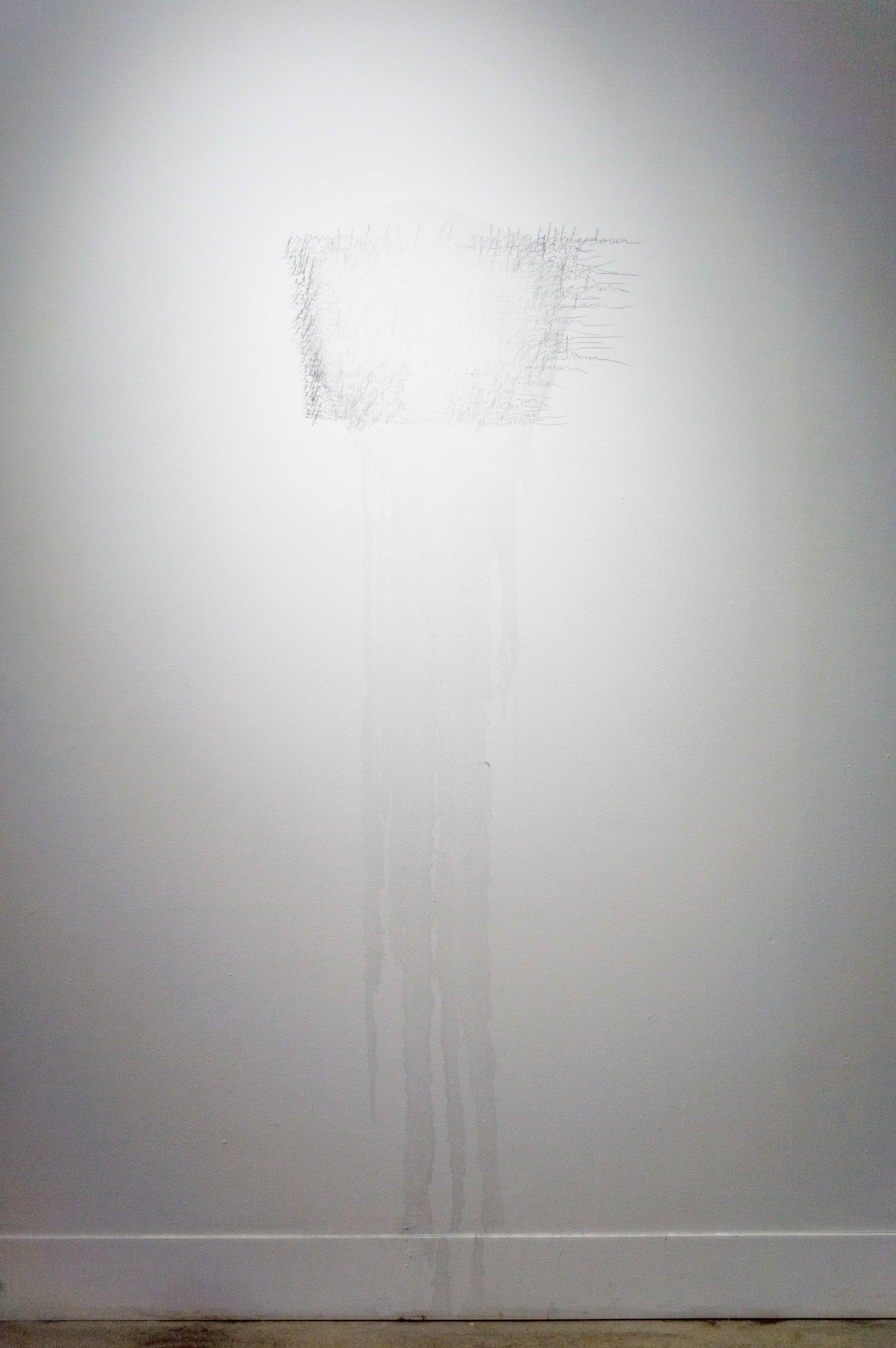 Complete documentation and list of works available by request.
"In the summer of 2018, I curated an exhibition of ten of my close friends.
I curated their work together because they are all great artists, but also, because they are all my friends.
I like curating, of course, but I like my friends more.
And many of the participating artists have connections and friendships as well. I didn't want to separate this from the work. Not because it would be dishonest, but because,
It is important that we are friends.
It is important that some of us grew up together.
It is important that three of us lived together.
It is important that we all have strong ties to a basement just down the street.
Affect held us together. Affect held our work together.
Affect held the room.
The Affective Pull
pulled me in."
– Curatorial statement